White Blossom Powder
Eau de Parfum
Pfeifenstrauch und Tuberose/grünes Galbanumharz, unterlegt von einer vintage Pudernote (Vanille/Honigwachs), Patchouli/Nagarmotha/Ciste tragen mit ihrem Amberwood Fond die weißen Blüten mit einem Hauch Kardamom und edlen Harzen.
Alle 30ml Original Flakons sind nummeriert, signiert und jeweils auf 100 Stück im Verkauf limitiert.
Alle Parfums enthalten einen hohen Anteil hochwertiger natürlicher Rohstoffe, der Riechstoffanteil beträgt mindestens 10 %, bei den Extraits 20 % bis mehr als 30 %.  Als Basis wird ausschließlich unvergällter 96 % Alkohol verwendet.
Bei Bestellung eines 30ml Original Flakons erhalten Sie 2 Gratisproben Ihrer Wahl (gewünschte Proben bitte bei Anmerkungen zur Bestellung vermerken) sowie die Broschüre ESSENTIAL COLLECTION.
---
Sambac jasmine and tuberose with green galbanum contrasting with a vintage powder note (vanilla – honeybee's wax) and patchouli-nagarmotha-ciste, beside hints of cardamom, elemi and styrax/benzoe.
SP PARFUMS does not use animal products, all animal accords are synthetic notes.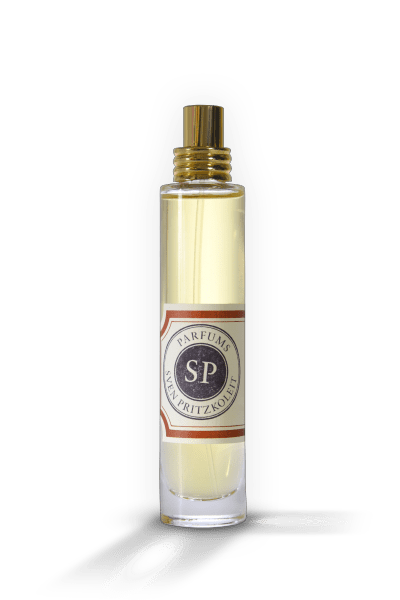 10,00€ – 129,00€ inkl. MwSt.
430,00€ – 533,33€ / 100 ml