Suntanglam
Extrait de Parfum
SP PRIVATE PERFUME WITH MIGUEL MATOS –
INSPIRED BY SUN, BEACH, FUN & PASSION.

All started in April 2016 when I presented my new founded brand SP PARFUMS at the Global Art of Perfumery in Düsseldorf: I met Miguel Matos, who smelled my ESSENTIAL COLLECTION and became a fan of my vintage style mixed up with new elements.
Some weeks after his first experience and changing mails and ideas, I invited Miguel for an experiment to create his own perfume.
So we started our "Dirty Monoi" project – Miguel came with the idea of a vintage styled fragrance featuring The Suntan smell of self-tanning oils and lotions of the 70s/80s with the glam of the Algarve beach life at that time.
4 month later SUNTANGLAM was born:
DIRTY MONOI ACCORD
SUNTAN ACCORD
POUDRE DE RIZ
TONKA ESSENCE
SP PARFUMS does not use animal products, all animal accords are synthetic notes.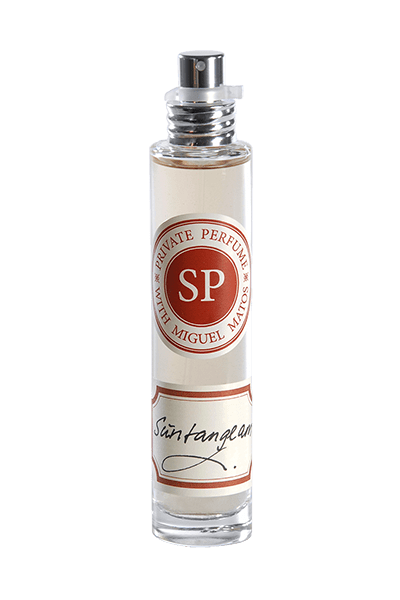 10,00€ – 158,00€ inkl. MwSt.
526,67€ – 666,67€ / 100 ml