Lisbon Blues
Extrait de Parfum
SP PRIVATE PERFUME WITH MIGUEL MATOS –
INSPIRED BY SUN, BEACH, FUN & PASSION.

After our creation of SUNTANGLAM Miguel asked me for two more scents relating to Lisbon and his childhood's beach memories.
The inspiration for our second perfume came from Fado, The Blues of Lisbon, with the passion of the Portuguese soul called Saudade with all the aspects and nuances between love and hate, passion and melancholy.
I tried to translate Miguel's idea in a "bitter-sweet cocktail" of layerings with soil dyed greens, magnolia with davana and an earthy amber-woody background – that's our LISBON BLUES:
SOIL DYED GREEN ACCORD
MAGNOLIA AND DAVANA
INCENSE AND SPICES
AMBER WOOD
SP PARFUMS does not use animal products, all animal accords are synthetic notes.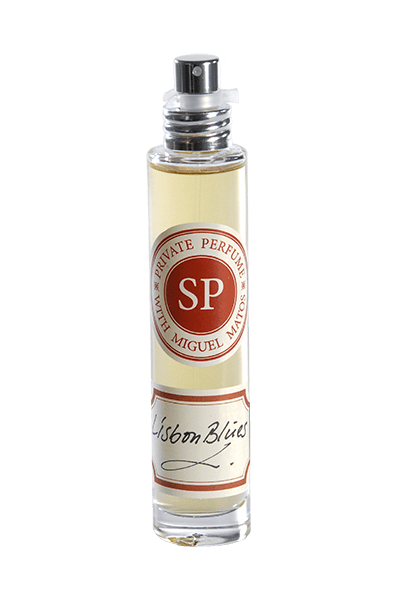 10,00€ – 158,00€ inkl. MwSt.
526,67€ – 666,67€ / 100 ml