Incense Wood Spirit
Extrait de Parfum intense
Orientalische Reise mit Gewürzen, Hölzern und Weihrauch, Jasmin und Rose, Zibet und Castoreum – 1001 Nacht!
Alle 30ml Original Flakons sind nummeriert, signiert und jeweils auf 100 Stück im Verkauf limitiert.
Alle Parfums enthalten einen hohen Anteil hochwertiger natürlicher Rohstoffe, der Riechstoffanteil beträgt mindestens 10 %, bei den Extraits 20 % bis mehr als 30 %.  Als Basis wird ausschließlich unvergällter 96 % Alkohol verwendet.
---
Animal oriental spicy wood with jasmine and rose – resins of incense and myrrh – strong message, addicted to love it!
SP PARFUMS does not use animal products, all animal accords are synthetic notes.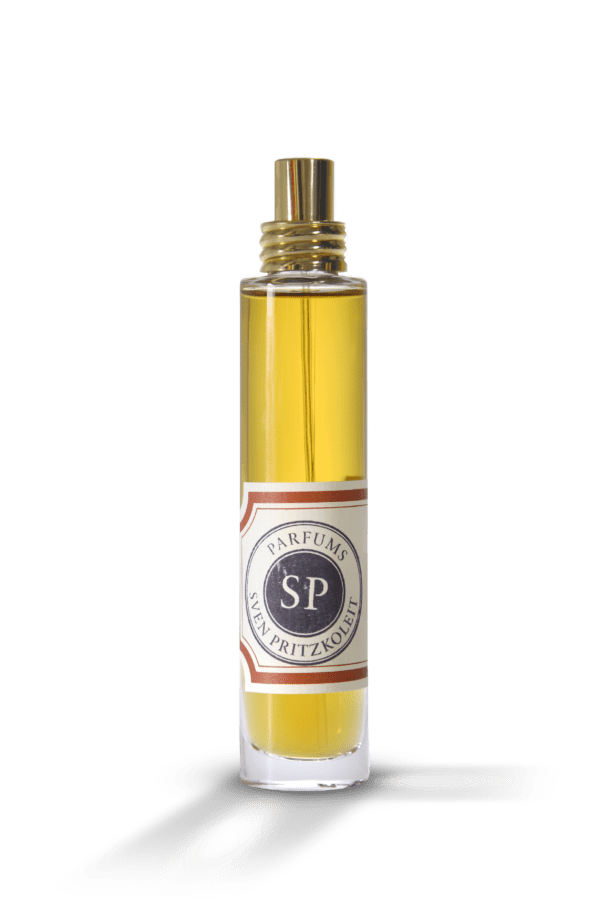 10,00€ – 158,00€ inkl. MwSt.
526,67€ – 666,67€ / 100 ml