Funfair
Eau de Parfum
SP PRIVATE PERFUME WITH MIGUEL MATOS –
INSPIRED BY SUN, BEACH, FUN & PASSION.

One of Miguel's earliest memories is the smell of churros, a typical cinnamon/vanilla pastry, layered with "nag champa" incense sticks- our number three  of the trilogy with an olfactive scenery of fun and beach parties- FUNFAIR has the spirit of childhood's cotton candy times, a little bit of circus with the heart of churros and incense:
SEABREEZE
CHURROS NAG CHAMPA
INCENSE ACCORD
SAFFRON AND COTTON CANDY
WHITE WOODS
SP PARFUMS does not use animal products, all animal accords are synthetic notes.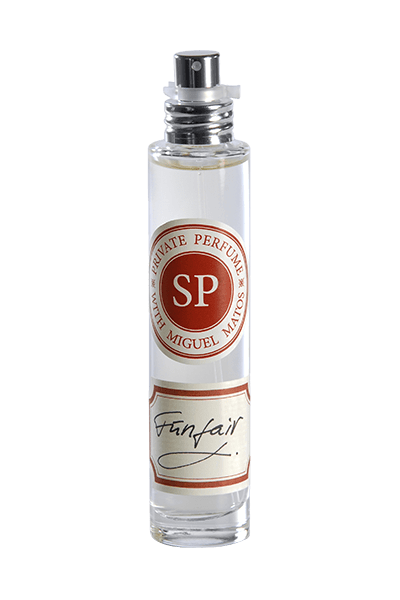 8,00€ – 129,00€ inkl. MwSt.
430,00€ – 533,33€ / 100 ml