Civette Intense
Eau de Parfum
Die angstlösende Kraft der Zibetkatze! Vorsicht, Höchstdosis! Mit frischen grünen Facetten – mal kraftvoll, mal besänftigend.
Alle 30ml Original Flakons sind nummeriert, signiert und jeweils auf 100 Stück im Verkauf limitiert.
Alle Parfums enthalten einen hohen Anteil hochwertiger natürlicher Rohstoffe, der Riechstoffanteil beträgt mindestens 10 %, bei den Extraits 20 % bis mehr als 30 %.  Als Basis wird ausschließlich unvergällter 96 % Alkohol verwendet.
---
Animal Wood – one of the most special perfumes of the collection! Greens and civette, the scent against any kind of fear!
SP PARFUMS does not use animal products, all animal accords are synthetic notes.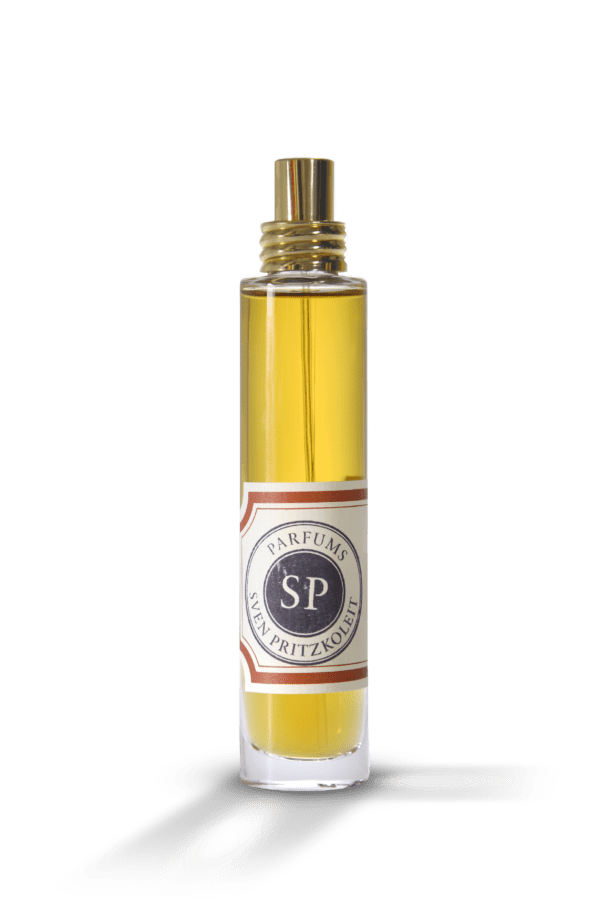 8,00€ – 129,00€ inkl. MwSt.
430,00€ – 533,33€ / 100 ml